Lodging
Published by admin on Saturday, January 8, 2011
The workshop will take place at the resort Quinta Splendida, Wellness & Botanical Garden, where participants will also stay accommodated. It is located about 10 Km outside Funchal (the main city of Madeira).
Travelers will arrive at Funchal Airport (FNC) which has direct connections to Lisbon, Porto and London. While TAP is the major airline serving Funchal, flights are available on a variety of other airlines including Air Berlin, Lufthansa, Spanair and United. Flight connections can be comfortably searched for using, for example, Expedia .
The hotel is most conveniently reached from the airport by Taxi which are available in front of the Arrival Hall of the airport. The fee to Quinta Splendida is in the range of €15. Pooling for a taxi reduces the cost per person accordingly. Giving "Quinta Splendida in Caniço" as destination will do fine.
Visitors will generally find the level of English remarkably good in Madeira. Tourism is a major source of income for the island and the friendly people typically do their best to make visitors feel welcome. Car rental is available at the airport. A rough price estimate is €50 per day, but it is certainly worth comparing rates. Note that Madeira is a mountanous island and roads often meander their way up and down the steep slopes.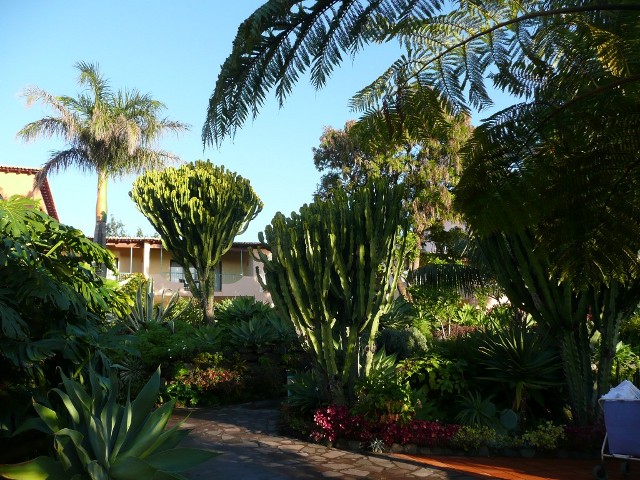 The hotel Quinta Splendida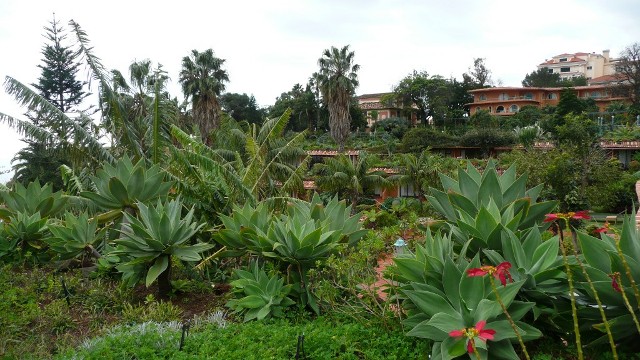 The garden of the Quinta Splendida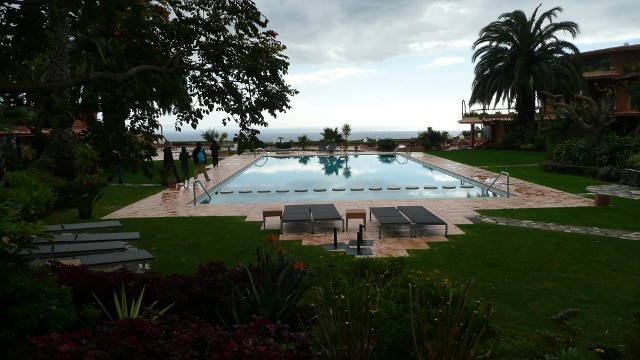 Pool and view towards the ocean from the Quinta Splendida